ABOUT    IN THE NEWS     EXECUTIVES     OUR BRAND
Our Story
Founded in 1999 in Austin, Texas with a goal to impact the financial lives of our customers, rateGenius connects people, products, and technology to find consumers the best auto loan rate. We do this by using our innovative origination platform together with our network of over 160 lending institutions nationwide to shop multiple offers and present the best option for the customer.
rateGenius has been featured in:
2018
rateGenius facilitates $1 Billion in 2017
CreditKarma – Refinancing with bad credit
Tritium Investment and Recapitalization
rateGenius to donate $1 to Wounded Warrior Project for every July application
rateGenius donates $1,000 to Wounded Warrior Project
2017
rateGenius Named Top Workplace – Austin American Statesman
rateGenius Named Top 3 in Customer Service by LendingTree
rateGenius Awarded Top 3 in Customer Satisfaction
rateGenius Reached Milestone of Over 334K Unique Auto Loans
rateGenius Exceeds Goal of $7 Billion In Auto Refinance Loans
rateGenius Insurance Agency Assets Acquired by Seeman Holtz Property & Casualty as Strategic Partnership
rateGenius Awarded Top 3 in Auto Customer Satisfaction by LendingTree for 6th Consecutive Quarter
rateGenius Exceeds Charitable Goals for 2017
recovering from Financial Mistakes
Austin American Statesman Top Workplaces 2017
2016
Roger Douville Joins rateGenius as Director of Underwriting
2013
2012
rateGenius is Austin's Fourth Fastest Growing Company
2010
rateGenius Partners with Sponge
2009
Indirect Lending Technologies, L.L.C and RateGenius, Inc. Integrate Systems
2008
2007
rateGenius Offers Auto Refinance
Executive Team:
Facts and Stats
Why we're different:
Only lending platform that has no cost to the consumer with no hidden fees
Available in all 50 states
Refinancing as fast as one business day
Largest lender network; over 160 different lenders to provide the best rates possible
Walk customers through every step of the process
Stats
Over 260 employees
570% growth in the last 5 years
Average of 49k site visitors per month
45K applications per month
Average interest rate lowered by 5.27%* 2014-2017
Over $7 Billion in funded loans, and counting
Logos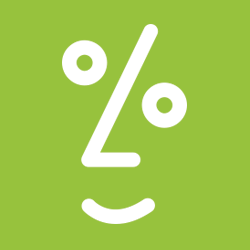 Style Guide:
If using our full company name, the "r" is capitalized and the name is followed by ", Inc." – RateGenius, Inc.
Example: Austin-based refinance platform, RateGenius, Inc., saves people money on their auto loans.
When simply using rateGenius, the "r" is always lowercase.
Example: rateGenius is an online refinancing platform based out of Austin, Texas.
Example: Based out of Austin, Texas, RateGenius, Inc. is an online refinancing platform.